Friendsfund.club
The people who set up this scam, are not your 'friends' They are your nemesis. 2/24/17
Btc.coupons
Well blow me, how has bitcoin managed to survive without Coupons. Must be a genius crook, on the level of Lex Luthor to dream this up. 2/24/17
Instantbitcoinprofits.com
Instant profits for the rogue running this ponzi, but an instant loss for most. 2/23/17
Hashminings.com
Yeah, it's all run by me cousin - innit. 2/23/17
2x2club.com
Another losers club. Just a pretty useless attempt at a ponzi scam. 2/23/17
Btcrich.biz
Another fly by night faker. Don't believe these lying thieves please. 2/23/17
2x9bitmax.com
The bitcoinbuilder ponzi must have hit a wall, so hey, add another layer - it's only other peoples money. 2/23/17
Elect-btc-ltd.com
An unimaginative domain change from this doubler fraud. 2/23/17
Securityfunds.net
This sites title is 'Securityfunds' see the Wikipedia entry for Irony 2/22/17
Bitwyn.com
Complete bollocks, from a serial fraudster. There is not, nor ever will there be real mining from this scammer. 2/22/17
Perfectbalance-corp.com
Is it perfectbalance-corp, or is it Hilco Finance? or is this the thickest fraudster to date? You decide. 2/22/17
Kingsclub.pro
Can you be a 'Pro' victim? and will that help you overcome your guilt at your own stupidity for sending bitcoin to this crook? 2/22/17
---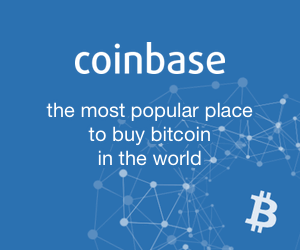 Coinbase - Buy $100 of Bitcoin get $10 of Bitcoin FREE. While offer lasts!
---
Uvcoin.com
When they say 'virtual coin' that is the only truth on the page, because it ain't fkn real. 2/22/17
Crystalhouse.biz
People in glasshouses, shouldn't get stoned - or something like that. Just a fraud.
Reliablebitcoin.com
Bitcoin is reliable, this site though is a Lada Estelle. 2/22/17
Bitcoincopy.site123.me
Better hope that if you get your bitcoin back, you get the real bitcoin, and not the copy. (god that is a dumb thing to write - I need a break!) 2/22/17
Theawakeningcommunity.com
These P2P donation frauds modelled on the MMM pile of doo are sprouting everyhere. Pukeworthy. 2/22/17
Bit-banker.com
Bit-shit actually. A really poor attempt at stealing bitcoin. 2/22/17
Utexgroup.com
Strangely named sites are very normal for this particular fraudster, and here is another one. 2/22/17
Webuycrypto.weebly.com
PayPal for Bitcoin on a freehosted weebly site - what can possibly go wrong? 2/22/17
Bitssurfer.com
This is like being locked in a carboot sale with only other carbooters, desperate for a new customer between you all. 2/22/17
Apextradinginvestments.com
Those Apex's you bought, can now be traded apparently. This is ridiculous. 2/22/17
Bitway.world
It's starting to look like the term 'HYIP' is now worn out, so the scammers now use 'Donation' instead, the Sad little lowlife scum. 2/22/17
Hourly.bid
More of that mind numbingly bad Java to distract you on this hyip/fraud site. 2/22/17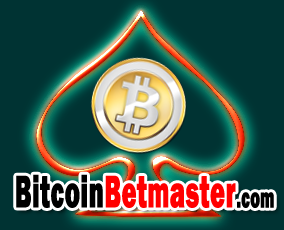 The Safest Bitcoin Gambling
Blockchainsolutions.biz
If this fraud is supposedly the solution - Then what is the problem? 2/21/17
Investorbitcoin.com
Hyip frauds like this one are mass produced. Don't be that fresh sucker that they are fishing for. 2/21/17
Zcash-btc.com
This fraudsite isn't mining either of them. Just because a webpage says it is mining, doesn't mean they are telling the truth. 2/21/17
Btcpaid.biz
If anybody knew how to get a few percent per day on their funds, they wouldn't share their fortune with you. Stop dreaming. 2/21/17
Advisorinvest.biz
We'd advise you not to. Up to you whose advice you take - the good guys, or this bad guy. 2/21/17
Eliteearners.club
Don't give them your info - this is just a hyip fraud and will steal from you. 2/21/17
Twentymining.com
It isn't mining, it is straight theft. Just a webpage of fantasy, written by a thief. 2/21/17
Anobtc.com
Anonymous traders? So anonymous, they don't even know each other, or how to trade! Just lies like so many of these sites. 2/21/17
Pimp.my-cryptobitx.com and My-cryptobitx.com
Various subdomains on the cryptobitx scam domain, including these ones. 2/20/17
Mybtc.live
They left a load of losers when they moved to this domain, will you be a loser on the next move? 2/20/17
Cryptox.biz
A toxic mix of lies, fraud and bitcoin. 2/20/17
Howtodo.space/bitdouble
More doubler promises. Bitcoin cannot double - it ain't hard to understand surely? 2/20/17
Rapidhash.io
The quicker you send bitcoin, the quicker this thief can buy some more hash. Hence "Rapidhash". 2/20/17
These are just the most recent badsites. Click below for these and more Cryptocurrency badsites In alphabetical order.
3290 Badsites as at Feb 5th 2017
---

Advertise HERE with Anonymous Ads
---
The Badbitcoin Project

Exposing bitcoin and cryptocurrency frauds since Feb 2014
Many people who visit this site for the first time, do so because they have already lost bitcoin to one of the many prevalent scammers who are just out there to take it from you.

If you have lost bitcoin to a thief, then you will understand what this project is trying to achieve.
We want everybody's bitcoin experience to be a good one, and we want to see bitcoin help to pave the way toward a society that can be fairer.
Once you get your first Bitcoin, Ethereum, Zcash or any other Cryptocurrency, there is no going back, and indeed, no need to.


This project is 100% dedicated to Cryptocurrency. All our revenue and spend is now sourced entirely within this Industry, and we aren't just about Bitcoin, we cover all the main Coins. Bitcoin (BTC or XBT), Litecoin (LTC), Ethereum (ETH) etc. We no longer investigate faucets as these would need their own site.



Start learning about Cryptocurrency safely - visit our Safety Tips page.

We've all looked down the back of our sofas, but we are still short of funds. Any donation, no matter how small will help us keep going. Thanks
1PeFAx7uhZzkuB8QhYdShwrzfCueNBXEVK
---
Tip of the Month


Now is the time to mine !

Why now is a good time to start mining bitcoin



You will have noticed that Bitcoin price has been pretty stable just recently, at around $750 USD. (now over £1000) This is widely thought to be just the beginning, as demand is growing faster than mining will service. We all want the price to rise, but gradually, and so the more of us mine, the higher the coin supply.

Mining is arguably always unprofitable, but we all do it, because we all expect the prices to rise enough to show a profit, and we have all, always been right. Mine it, keep it, sell it at a profit - rinse and repeat.

And then there's the satisfaction of being as much a part of this revolution as the next guy - Priceless.

For Contract Mining we recommend Genesis Mining.
---
To report Internet Fraud to IC3 - Click Here
To report Internet Fraud to the FBI anonymously - Click Here
To report Internet Fraud to the UK Police - Click Here
---
What is a Ponzi or HYIP?
A Ponzi is any scheme which pays interest to "Investors" from Bitcoin coming in from new Investors. A HYIP (high yield investment program) is just a Ponzi. All Ponzi/Hyips will fail. The later Investors will lose everything when the scheme folds and leaves with the Bitcoin. Most HYIPS and doublers etc, just steal it immediately. You send it and they keep it.
Due diligence is your own responsibility.
There are plenty of good sites out there where your Bitcoin and your work are safe. You just need to do your homework, including checking here. If it isn't in our Badlist, email us, and we'll check it and get back to you.
Here's the psychology behind the typical ponzi's & HYIP's run by the "professional" scammers. They know most people will do this.

You deposit a small amount, you want to be cautious, you can't quite figure out how they do this – but they sometimes double it (or pay promised interest) and pay you.
You think – Ah that's great, so you either redeposit the entire amount, or just your profit. You get that back and think wow, it works, so then you deposit a much larger amount and in the worst case, even get your friends and family involved in this wonderful money making scheme.

Then one day, after not long it just doesn't get returned – there is some issue with your account, or your withdrawal is stuck or something similar, so you keep emailing the site and gradually it dawns on you that you've been scammed. Commonly the scammer will even show you the transaction, but it just isn't real.

Even if you just put your initial profits back in, the conman hasn't lost anything – and the depositors who think they are 'playing' the ponzi, by getting in early, do try that, and most of them don't get it back either. People who run Ponzi's are thieves.

Some people empty their life savings into these scams, and they are the ones the scammers are really after. Once they get that big depositor, they move on and create a new ponzi, just leaving the old one alive for a while to mop up any new 'mugs' Some even return after a 3 or 6 month absence to catch a fresh load of hits, they will never run out of victims. It's what they do, and they are expert at it.
---
'Whatever can go wrong - Will go wrong' - Murphy
---
You will no doubt come across negative comments about this project, but understand that this is the scammers only route to fight back, and a great many of these scammers are the same people who are Senior, and Gold members of forums.
Forums relating to bitcoin are the best source of conflicting information ever, which is why we keep it plain and simple, we tell you it's a badsite (albeit sarcastically - we have to stay sane) and that's really all you need to know to stay safe.

When we started this project, we didn't expect that it would still be needed years later, but the interest in bitcoin is driving every web fraudster to try their hand after bitcoin. The bitcoin Industry on the whole is clean, these fraudsters generally do not come from the inside, but often from the world of fiat, and a great many from developing countries and Eastern Europe.

It can be really easy to misunderstand the bitcoin environment when it's all new to you, and it will take you some time to grasp some of the rules, concepts, and limitations. This leaves you vulnerable to the swathes of scams and ponzis that try to lure you into their promises of easy money, and doubling or even 100 times multiplying your new 'Magic Internet Money'
It doesn't work like that. It isn't magic, it's just very efficient, very secure, and much sought after by thieves the world over.
If you have bitcoin, you need to learn to look after it, or these crooks will soon take it from you.

Don't make it easy for them. Contribute by reporting suspect sites to us when you find them, and we'll do the rest.
As we approach 2800 sites listed since Feb 2014, our track record is one of getting it wrong on only 2 occassions. On both of these occassions, we erred on the side of the Scheme Operator. However, one of these errors, the GAW Miners and Paycoin debacle is yet to be fully heard and ruled on by the SEC, and at this time is still a matter of debate.
---
Declaration of Interests. We currently have project investments in Ethereum mining shares at Genesis Mining. We would not invest in anything we considered to be a Ponzi or Scam. As a project, we are not directly funded by any organisation and depend on ad revenue, our own, and other donations, and our external investments. We also provide links including referral links to trusted 3rd party sites, not including External Advertisers beyond our control. Updated October 2016
PS - As a friendly tip, we probably aren't the people to generally ask about good bitcoin investments. We are pretty good at what we do, but so far, like yourselves no doubt, we aren't really that succesful when it comes to our own investments.
---

** Buy $100 of bitcoin and get $10 of bitcoin FREE - While offer lasts **
Irony disclaimer, and Caution
The high costs of running this site are helped by adverts. We also have to advertise in the same places as the scamsites. We have little control over the content, and consequently we do not directly endorse any advert. Some adverts will even appear in our Badlist. But at least the Bitcoin they spend on ads is coming back into the Bitcoin Industry.

Footnote. The evolution of society beyond the demise of the failed capitalist neo-liberal (Neo-con) experiment, first needs the evolution of it's means of trade and exchange. The current financial system, and system of fiat currency, is not fit for present or future purpose, and for all intents and purposes is already obsolete. Bitcoin is our first financial step towards a fairer, more benefecial society for all. Bitcoin is incorruptible, decentralised, concensus led, and above the influence of conventional politics and economics. A parallel currency with which you can begin to trade, and no middleman to take their slice or to gamble with your asset. When you deposit money to a Bank, it becomes the Banks property to do with what they choose, bitcoin is different, and you are your own Bank. It is up to you to take care of your bitcoin, and also to use it, not hoard it, and to be an important part of helping to build this fair and open global society. Bitcoin is worth what somebody is prepared to exchange it for, be that USD, Yuan, PC-hardware, Webhosting or anything that 'money' might buy. You can even get a bitcoin Debit Card. However, the bitcoin Blockchain, and it's potential is a much much bigger subject.