Search our Badlist
Currently 8731 Fraudsites.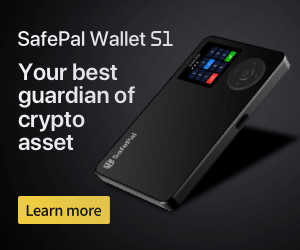 Latest Badsites
Snlmusk.com
Also snlelon.com. Two connected fake giveaway sites to scam you.
2021-05-09
Snlelon.com
Also snlmusk.com. Two connected fake giveaway sites to scam you.
2021-05-09
Crypto-dream.vip
If you send funds to this ponzi fraud, then expect to lose them. These multicoin ponzi's come along often, and always run off with all the funds, without exception.
2021-05-07
Pivotcoinhub.com
If it were really this easy to scam people, everybody who needed to steal would be putting up a half arsed fake exchange like this one. Oh wait...
2021-05-06
Krypton-gold.com
No Superman joke coming, just a warning that this IS NOT an Investment opportunity, this is an opportunity to send your funds to a thief with a website. You will lose them.
2021-05-05
Riskmoon-giveaway.com
This is a giveaway, but it involves you, giving it away, not them. Keep all your coins safe, and don't fall for these giveaway frauds.
2021-05-05
The Badbitcoin Project

Exposing bitcoin and cryptocurrency frauds since Feb 2014
We now cover a much wider range of Cryptocurrency fraudsites not just Bitcoin and Litecoin, and so we would welcome your submissions for us to investigate. Use the report form on the contact page, or email us.
Do you head up a bitcoin or altcoin project?
Let us know when scams appear, we'll help people avoid them, and we'll help clear a path for your project.
Back by popular demand, Murphy's Law.
We really do need more donations in order to keep this project going. If we have helped you, how about saying thanks with a small tip. Cheers.
If you are part of the Crypto Industry, and wish to sponsor us or advertise your own Project, contact us directly.


Bitcoin: 3HzHrrusDXwWQMhoJB7TmYtHnzA6vEq5BH
Litecoin: MFnjcWyu1yyKy9D71Bncdvhhh39AghV4bn
Bitcoin Cash: qplnwjvymn57gevfhs9evqcmzt8dulsag55akvn5kn
---
We aim to expose the sites that deliberately set out to defraud you, and list them before they can do too much harm, however, there will always be some of you who choose to ignore our advice, and there is nothing we can do for you beyond warning you. If it is in our badlist, it is an intentional fraud. You have been warned.

Forums relating to bitcoin are a source of conflicting information, so we keep it plain and simple. We tell you it's a badsite, and add a little humour - we have to stay sane!, but that's all you need to know to stay safe. If it is in our badlist, avoid it.

It can be easy to misunderstand bitcoin, and you need to learn a few of the rules, concepts, and limitations, otherwise you are vulnerable to the swathes of scams and ponzis that try to lure you into their promises of easy money, and doubling or even 100 times multiplying your new 'Magic Internet Money'

Bitcoin isn't magic, it's just very efficient, very secure, and much sought after by thieves the world over. If you don't send it, they cannot steal it!
Don't make it easy for them. Contribute by reporting suspect sites to us when you find them, and we'll do the rest.

---
Help Free Ross Ulbricht!
Sign the Free Ross Petition HERE
Can YOU imagine serving life, without parole for simply running a Website? Ross Ulbricht and Silk Road helped establish bitcoin as a means of exchange, and we've come a long way since then, so we all owe Ross. If you are new to bitcoin, you owe him too.
Sign the Petition HERE It only takes a minute, you have no excuse not to, but you CAN help #FreeRoss
Thanks - The Badbitcoin Team.
---