Search our Badlist
Currently 8861 Fraudsites.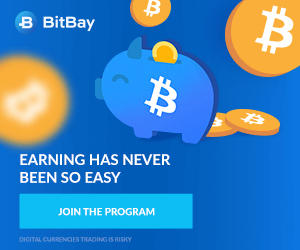 15th October 2021.
Sorry, but finances have caught up with us yet again, and we are no longer able to find the resources to keep our investigations running.
We've opened the existing badlist to complete browsing and were leaving it as an archive for now, whilst we develop the new project.

Cryptocurrency scams have evolved, and so we have to evolve in order to continue to confront them, and we also need to find new sponsors!

Watch this space.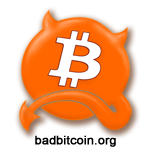 Latest (Final) Badsites
Mining.online
Like the majority of sites offering Cryptocurrency Mining, there is no mining to be seen, and this is just another drip drip ponzi fraud. Mining is simply a good cover story for these ponzi scammers.
2021-08-10
Tradeste.com
A pack of lies from the first word to the last. Stay well clear of these amateur fakers from Eastern Europe, and no way send them any fees, you have nothing here.
2021-08-04
Globalfxltd.com
Once again, illustrating our FX observation. Basically, if it has FX in the site title, your best way to make money from it, is by betting that it's a scam. Don't be tempted to send funds to this site though, it is a hyip fraud.
2021-08-04
Stableinvestmentplatform.com
Almost funny, is the "What they say about us" section. They don't say a lot. We have more to say though, and we say you need to avoid this dodgy website with it's hokum offerings,
2021-08-04
Binancerider.com
This Telegram Scam, trying to steal your BNB, is the typical advance fee fraud. You will have coins to withdraw, but you have to send the advance fee to get them. Of course it's just lies.
2021-08-04
The Badbitcoin Project

Exposing bitcoin and cryptocurrency frauds since Feb 2014
We somehow managed to keep our investigation side going for over 7 years, but finances being what they are, we have had to make the decision to finally end that part of what we do, and to evolve as a project.

Bitcoin has evolved, we now have Lightning Network, and we want to give a lot more time to this innovation in the coming months. We have done a lot to help bitcoin get to where it is, from our days mining, to all the investigations. Every site in our badlist was individually investigated by our team. Big thanks to them all.
So now, it's time to burn. Contact us with your Cryptocurrency and especially your Lightning Projects, and we can start putting together our new website.
Back by popular demand, Murphy's Law.
---
Help Free Ross Ulbricht!
Sign the Free Ross Petition HERE
Can YOU imagine serving life, without parole for simply running a Website? Ross Ulbricht and Silk Road helped establish bitcoin as a means of exchange, and we've come a long way since then, so we all owe Ross. If you are new to bitcoin, you owe him too.
Sign the Petition HERE It only takes a minute, you have no excuse not to, but you CAN help #FreeRoss

"I want you to understand what it means to lose your freedom"
Ross Ulbricht
Please watch and share this heartbreaking live call, recorded for Bitcoin Miami 2021

Thanks - The Badbitcoin Team.
---
We aim to expose the sites that deliberately set out to defraud you, and list them before they can do too much harm, however, there will always be some of you who choose to ignore our advice, and there is nothing we can do for you beyond warning you. If it is in our badlist, it is an intentional fraud. You have been warned.

Forums relating to bitcoin are a source of conflicting information, so we keep it plain and simple. We tell you it's a badsite, and add a little humour - we have to stay sane!, but that's all you need to know to stay safe. If it is in our badlist, avoid it.

It can be easy to misunderstand bitcoin, and you need to learn a few of the rules, concepts, and limitations, otherwise you are vulnerable to the swathes of scams and ponzis that try to lure you into their promises of easy money, and doubling or even 100 times multiplying your new 'Magic Internet Money'

Bitcoin isn't magic, it's just very efficient, very secure, and much sought after by thieves the world over. If you don't send it, they cannot steal it!

---